---
Last night, a friend of mine, was riding her bike along Kimball near Wrightwood. A purplish-maroon Chevy Tahoe pulled up alongside her. The passengers leaned out and grabbed her by her messenger bag and dragged her as the car sped laughing and yelling at her all the while.

The nightmare stopped when eventually she crashed into a parked car that finally pulled her away from her the hands of her attackers. By some miracle, she was only bruised and terrified. 

The Chevy Tahoe and the amused sadists sped away before she could get their license number. Compassionate witnesses and drivers stop to check in on her and help her phone a friend who escorts her to the hospital where she's released at 4am.

This isn't all that unusual. Lately there have been a rash of attacks on cyclists in Chicago. 

The latest one happened to a friend, and one of my favorite Chicagoans, Jana Kinsman. If you're a Chicagoan, you might know her, she's a beekeeper, illustrator, urban naturalist, and very active member of Chicago's design community.

Please reblog. I don't ask people to do that often, but I have to believe that maybe someone, somewhere in Chicago knows something that can help out. There are people out there who are trying to kill people for fun.

In her words, "What makes me feel most helpless is that i can't be like 'learn from this'. I can't offer anything. This is that awful tiny fraction of bike injuries where there was nothing i could have done different to avoid this."

Here's a link to the color of the vehicle. If you have any tips, call the Chicago Police and use report #HW415248
(via profanityville)
---
---
"If you hate your parents, the man, or the establishment, don't show them up by getting wasted and wrapping your car around a tree. If you really want to rebel against your parents: outlearn them, outlive them, and know more than they do."
Henry Rollins (via
selenarox
)
For mantocaveman:
(Source: plantstem, via post-coitalcigarettes)
---
"Man is, at one and the same time, a solitary being and a social being. As a solitary being, he attempts to protect his own existence and that of those who are closest to him, to satisfy his personal desires, and to develop his innate abilities. As a social being, he seeks to gain the recognition and affection of his fellow human beings, to share in their pleasures, to comfort them in their sorrows, and to improve their conditions of life. Only the existence of these varied, frequently conflicting, strivings accounts for the special character of a man, and their specific combination determines the extent to which an individual can achieve an inner equilibrium and can contribute to the well-being of society. It is quite possible that the relative strength of these two drives is, in the main, fixed by inheritance. But the personality that finally emerges is largely formed by the environment in which a man happens to find himself during his development, by the structure of the society in which he grows up, by the tradition of that society, and by its appraisal of particular types of behavior. The abstract concept "society" means to the individual human being the sum total of his direct and indirect relations to his contemporaries and to all the people of earlier generations. The individual is able to think, feel, strive, and work by himself; but he depends so much upon society—in his physical, intellectual, and emotional existence—that it is impossible to think of him, or to understand him, outside the framework of society. It is "society" which provides man with food, clothing, a home, the tools of work, language, the forms of thought, and most of the content of thought; his life is made possible through the labor and the accomplishments of the many millions past and present who are all hidden behind the small word "society.""
Albert Einstein, Why Socialism?
(via stoweboyd)
(via dszuc)
---
Even the most cunning of estate agents would have trouble selling this Greek Revival brownstone townhouse… because it's not a house at all.
(Source: betaknowledge)
---
"

"So who made the machines? That's who we want to contact."

"They made the machines. That's what I'm trying to tell you. Meat made the machines."

"That's ridiculous. How can meat make a machine? You're asking me to believe in sentient meat."

"I'm not asking you, I'm telling you. These creatures are the only sentient race in that sector and they're made out of meat."

"
Terry Bisson,
They're Made Out of Meat
, 19910 (via
betaknowledge
)
---
My comic; "Introversion" is finished! Please go to the main page of my blog to read it in full size (the text is kinda small)

I really hope you'll like it!

Forever wishing more people understood this. I've been called a bad friend on quite a few occasions.

This is so me I couldn't explain it better myself.
Awesome
(via profanityville)
---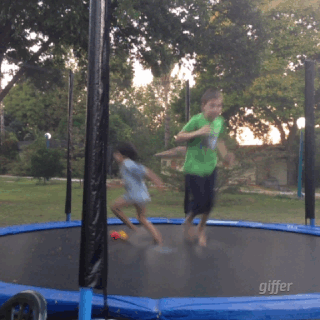 ---
---